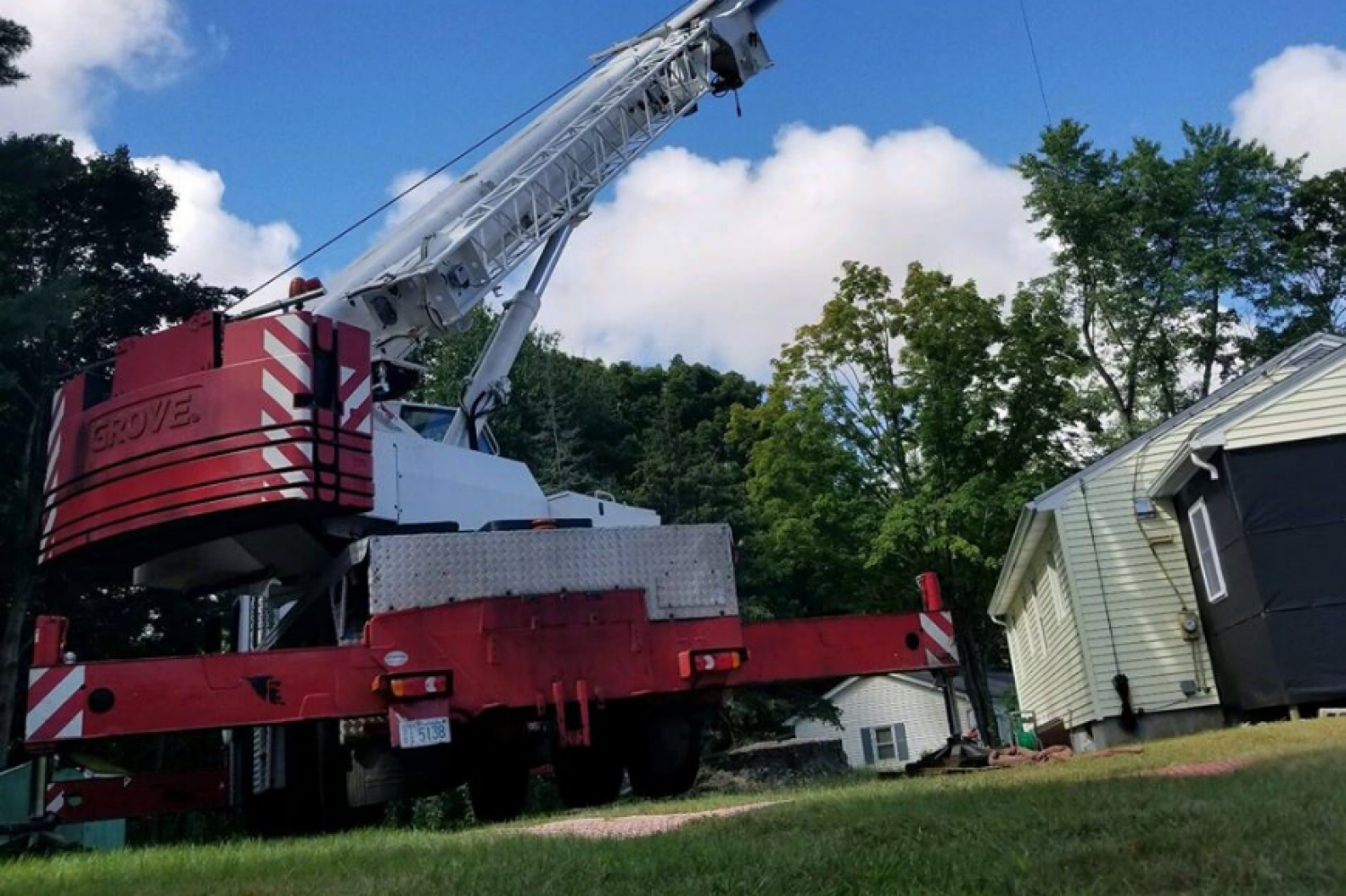 What areas do you service?
We offer a very large service area, including all of NH and Northern Mass. From the Seacoast to Keene and up to the Lakes Region. Typically, a 50-mile radius from Deerfield.
Do you provide cleanup?
Clean-up can be added for an additional fee not included in the grinding price. Typically, we grind the stumps and the root system and you are left with a pile of chips to dispose of which is great for mulch and mixing in with gardens etc.
How deep is a stump ground?
Our target dept is 8-10 inches. It is possible to dig up to 28 inches to replant a tree if requested.
Can you fit through a fence?
Yes, our high horsepower machines can maneuver through fences as narrow as 36 inches. We also have a hand grinder that can fit through 28-inch fence.
Do you have to back a truck over my lawn to access the stump?
No. Our machines are self-propelled and remote controlled and will typically not damage lawns or property.
Do I need to call Dig Safe before you arrive?
Yes, we recommend that all home owners contact Dig Safe prior to grinding. We are happy to call on your behalf as well if needed.
Can stumps be ground on a property with underground irrigation systems?
Yes. Our staff will do their best to not damage any underground systems, however due to the inconsistent installation practices of many of these systems occasionally this can not be avoided but repairs typically are inexpensive however are the home owner's responsibility.